Increasing the security levels without loosing in complex usability and higher costs is the mission of TrustCerts.
We are a spin of from the institution of cyber security from Gelsenkirchen, where we research the technology of tomorrow and incorporate the results into our products today.
For good security solutions TrustCerts beat 29 security startups from Germany, Austria and Switzerland to win the Athene Startup Award "UP@it-sa" 2022 for the best security startup 2022.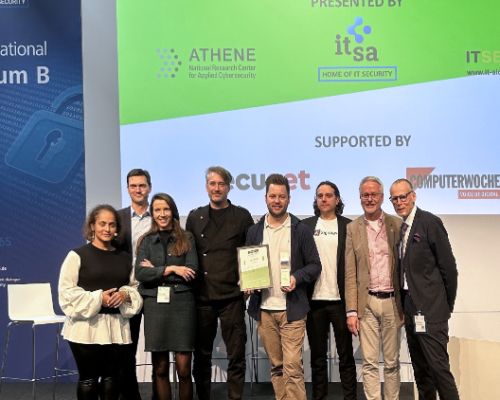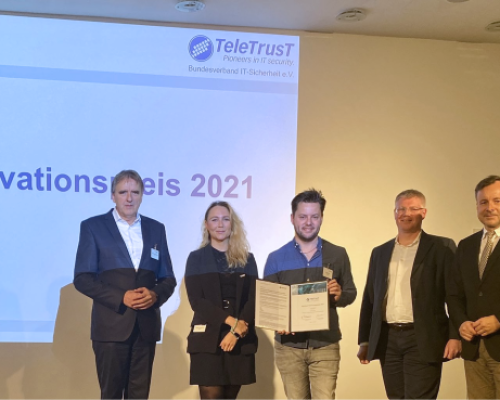 Teletrust Innovation Award 2021
Addressing the need for evidence that requires fast and secure verification on trusted sources of information to perform processes preventively, TrustCerts received the TeleTrust Innovation Award 2021.
Want to here more from us?